There's something special about candid photos captured in your home. That's why more and more families are choosing in-home photography to document their "everyday."
But let's face it, getting yourself and multiple other humans photo-ready can be a daunting task. "Now I have to make my house look good too?" I understand this can sound stressful for most moms.
But, believe me when I say, it does not have to be stressful. Today, I'm going to give you some tips on how to have a fun, low-stress, and successful family photo session in your home.
Don't stress about a clean house.
Yes, you will want to tidy up a couple rooms (especially the ones that get the most/best light). But your house does not need to be spotless!
There is zero judgement for piles of toys in the corner or laundry baskets overflowing with unfolded clothes. Part of a photographer's job is to crop and compose images in a way that avoids distractions, and I do my best to do just that.
Sometimes, however, I like to include these little distractions in a photo. In the photo below, I loved the child's artwork that was hung haphazardly above the bed! We almost took it down, but I decided to leave it because it tells a beautiful story. Of course, I also cropped it out in some images, so the parents have a choice of which they'd like to print (why not both?).
We can also tidy and move things as we go. I've been known to clean off a nightstand or two in my day.
Choose comfortable outfits.
In-home family photography is very relaxed and casual. Any of the following might occur at your session: jumping on the bed, snuggling on the sofa, playing on the floor. Choose your outfits accordingly! I find that casual and comfortable attire works best for an in-home shoot. No need to put on your Sunday best!
Shoes are always optional. :)
Relax and enjoy the family time.
What I truly love about in-home family photography is the ability to capture authentic, everyday moments. This isn't a staged shoot in a random field (nothing wrong with that either...I love a beautiful field as much as the next girl!). This is your home...your life! Relax and just soak in this time with your people.
During the session, you will often hear me saying "don't look at the camera, look at each other." I will give you prompts and activities to help you forget the camera is even there.
Also, don't worry if the kids aren't perfectly behaved little angels. I've never met a kid who obeyed their parents for a full 90 minute photo shoot! The beauty of an in-home photo shoot is that we can take a break, grab a snack and just play. Often times, some of my favorite images come out of those little breaks.
Get outside if you can!
Just because it's a "in-home" shoot, doesn't mean we can't go outside! Weather permitting (this is Michigan, after all), I love to get outside, at least for a few shots. Everyone loves a change of scenery!
My goal as a family photographer is not only to produce meaningful images, but to make sure you have a fun and low-stress experience! Here are a few more of my favorite shots from this session...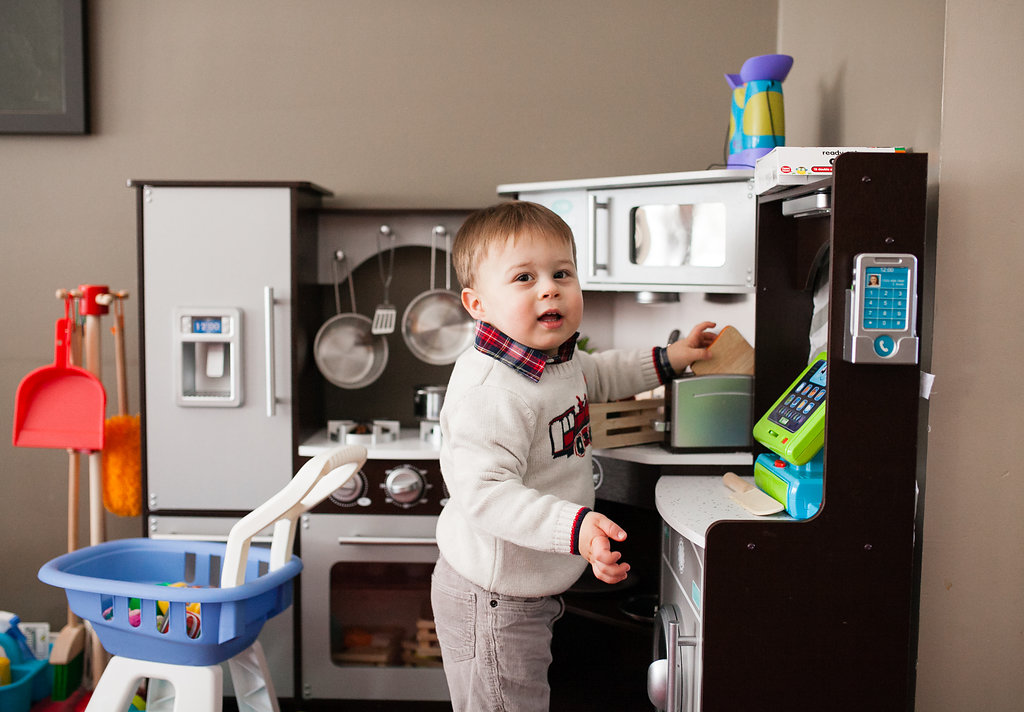 Ready to book your very own photo shoot? Click the button below and we'll get the ball rolling!
Denise Button is a child and family photographer located in Rochester, Michigan and serving the Metro Detroit area, including Birmingham, Royal Oak, Clarkston, Oakland Township, Bloomfield, Rochester Hills, Troy and beyond. She focuses on fun, lighthearted, candid moments and real connections.